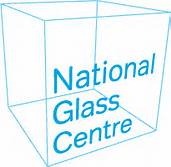 National Glass Centre is running a free competition in December for children, under 12 years old, to design a Glass Creature around the theme of 'happiness'.
They will be selecting 10 of the glass creature designs and creating them in glass in the Hot Glass Studio at National Glass Centre. The 10 glass creatures will go on show in Spring 2022, then children will be gifted their glass creatures. Children will be invited to come and get involved in the design process and watch their creature be created.
As a school so close to National Glass Centre, the Glass Centre would like us to highlight this offer to parents so our school children can take part.
Please find a web link with more information and the design sheet. Design A Glass Creature Competition - Sunderland Culture You can download design sheets here. You can also use a blank sheet of paper providing the children's name, school, age and class are on the paper.
Let's get designing!!