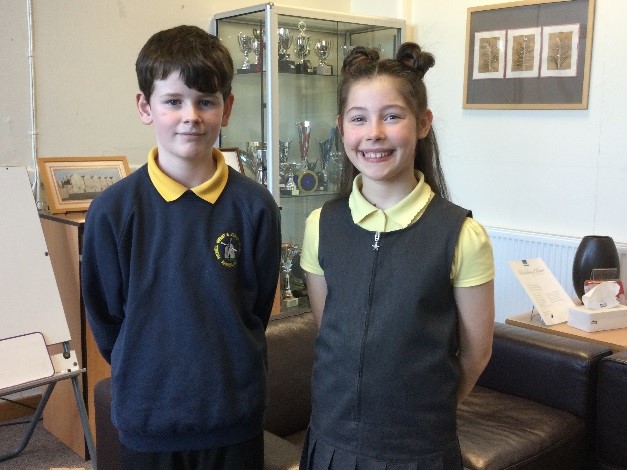 PUPIL VOICE AT FULWELL JUNIOR SCHOOL
Fulwell Junior School was selected as one of only 4 primary schools across the country to nominate 2 pupils to be a part of this panel.
One of our key school drivers at FJS is encouraging Pupil Voice to facilitate change so this was a perfect opportunity for 2 of our pupils to put their voice and communication skills into practice – in the real world!
We were approached a few weeks ago by the Times Education Committee asking if we would like to take part in The Times Education Youth Panel. The Times Education Youth Panel was established to elicit the views and opinions of young people in relation to education, school and learning.
Phoebe Smith and Jack Ewin were the perfect choices as school House Captains and fantastic ambassadors for FJS!
The first panel session took place today (24th November) via Zoom.
Here is a short reflection from Phoebe and Jack on how this went:
Phoebe;
I was selected to be on the Times Education Youth Panel because my House Captain interview and application was very strong. The purpose of the panel is to inform the Education Committee about what is happening in schools and what we think can be improved. We were asked a variety of inquisitive questions and it was really interesting to hear about what the other children were thinking. I enjoyed using my pupil voice because I was able to get my ideas across and be proud of my school. It was challenging to be confident with my ideas but by the end I loved it and did not want it to end!
Jack:
I was chosen to be part of the Times Education Panel. I was selected for my respect and sensibility. The purpose of the panel is to see if they can improve education in the future. One of the questions we were asked was, 'if we had to make a new subject, what would it be?' We were also asked 'what was our favourite part of school'? The thing I liked about it was being able to hear what other opinions on school were. Finally, the thing I found challenging was thinking about how to answer some of the questions.
There will be a further meeting in Spring 2022. The final report will be published later in 2022…watch this space!